Wedding planning does not have to be stressful! Here are some tips on keeping your cool and having the best day ever.
Keep it simple. Fewer things to worry about is more beneficial to you, your mental state and your wallet.
Do everything now. When vendors told me I had lots of time I laughed and kept pushing. Some of them would drag their feet, but I stayed persistent. I reminded them that they may have done a lot of weddings, but this is my first (and I'm paying) so I want to know things now and have things figured out sooner rather than later. Our engagement was 22 months long, so we had lots of time to plan and get a lot done up front. This opened up a lot of time and energy to be ready for last minute things and spending time with family.
Get a planner or coordinator. You should have 0 responsibilities that day….0!!! Get gorgeous and let the cards fall as they may.
Keep your eye on the prize – you're marrying the man/woman of your dreams.
Don't listen to people. They either don't get your vision or are jealous and negative. It took me a long time to get to this point, but people suck. Keep to what you want and don't even ask people their opinions.
Rely on your partner – they can help! They care and they can provide a laugh or 3.
You got this! Remember to enjoy every moment leading up to the day and the big day itself.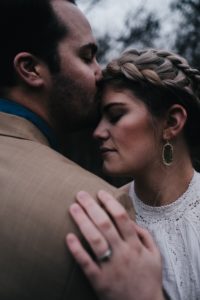 Photo by Tanja Heffner on Unsplash