You have been rocking this event planning thing, but social media has been on the back burner or something you just don't event have time to think about. You have almost everything set for your conference, employee party, thought leadership event, discussion panel or meetup.
Thankfully, we are here to help shed some light on the topic and break it down for you.
You know social media is important – we don't need to go over that, right?
          *Create ambassadors, engage with (potential) customers, marketing, enhance ROI, gain more insights and data on
attendees.
If you are hosting a conference – assign someone (or maybe more than one) to take care of the social media leading up to, during and AFTER the event. Not only is this social savy person going to help drive interest in your event, but they will help your attendees connect/learn/share. This social media maven is also going to continue the fun once your event wraps and help increase your return.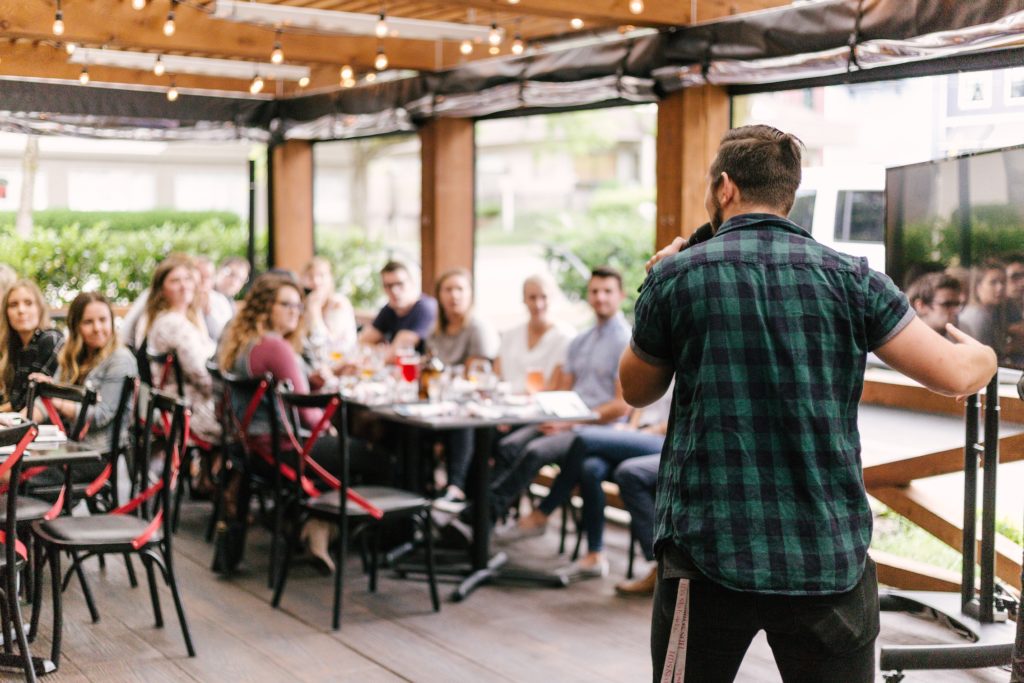 Some things to consider (but should probably do)
Engage BEFORE the event.
Make sure your profiles are up to date and active before the event (preferably before the invites even go out)
Create a hashtag that is easy and short.
Don't make it hard for people to engage with you! A hashtag allows people to create or participate in a conversation around the event and the content being presented. It's also a great way to get a snapshot of what is happening at your event.
Have that hashtag do and mean something.
Whether it shows up on a live stream, screen or enters them into a draw! Have some incentive for your attendees to engage with the content. Uberflip did a great job with this at their Conex conference – you went to a touch screen and entered in your username and if you had tweeted or posted on Instagram a ball came out and it revealed your prize.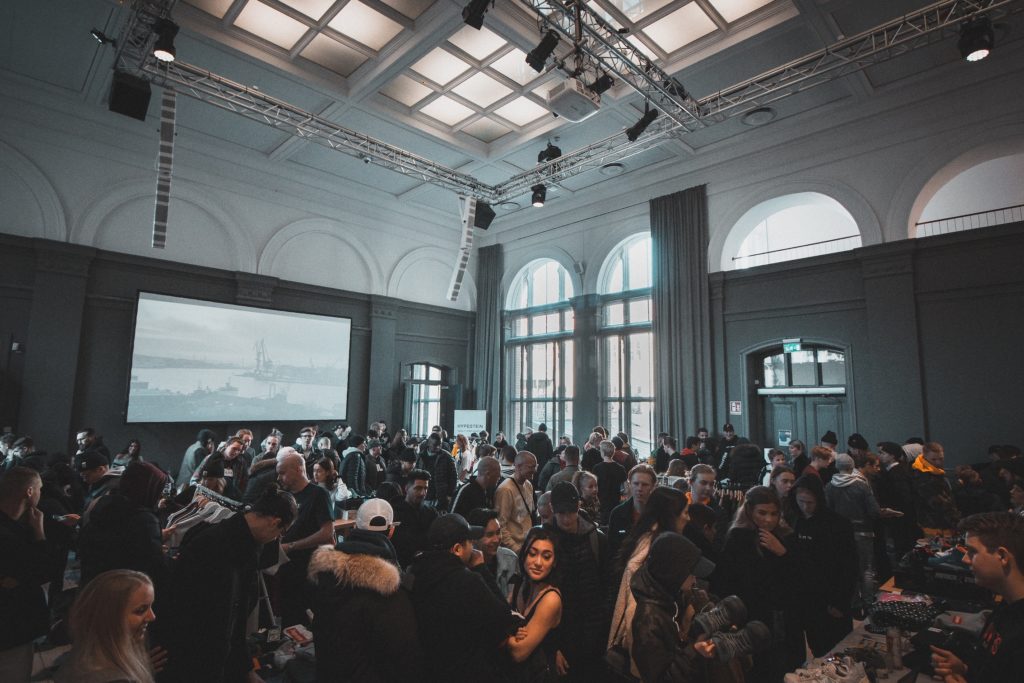 Snapchat filters
Snapchat filters can be really fun and a great way to have people share their experience with their peers. It is actually really easy to get a snapchat filter from Etsy (if you don't have a in-house creative team) and upload it to snapchat.com then set the parameters, time and location. You are looking to invest between $20-$60 because they calculate the hours and area covered.
A post-event plan
How are you going to keep the conversation going? You spent months planning this great event with amazing content. You lost sleep wondering whether your attendees would find value in what you were presenting to them. Don't just end the conference after everyone has left – Keep on the top of their minds for weeks after. Utilize sponsors to offer something after, can you have a call to action a few weeks down the road? A survey with a prize is a great way to check in with how people felt about your event. Engage with people – answer questions or….ASK them questions.
Don't let your event go by as just something people come to get away from life/the office/the kids. Engage them on all fronts!